the best Remedial massage in Townsville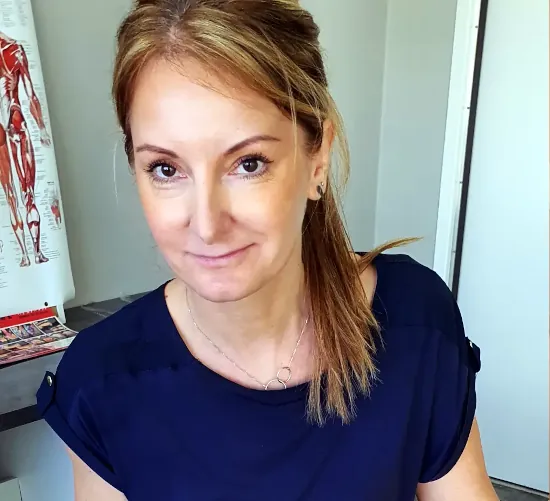 Restore Harmony To Your Mind & Body With Professional Massage Therapy
My name is Magda and I've been working as a remedial massage therapist for more than 7 years and performed approximately 8000 hours of massage in Townsville. I am also a fully qualified Beauty Therapist. I see that you are looking for the best massage in Townsville and I'm pleased that you visited my website. I invite you to book your massage session at Magda Clinic. I look forward to seeing you in my massage place. I'm passionate about my work and love my patients.
Remedial Massage
Treats aches, pain and injuries and helps your body to repair and recover.
Relaxation Massage
A nice and relaxing treatment for the body by using long, slow strokes and applying light pressure.
Pregnancy Massage
Alleviates muscle strain associated with weight gain and postural differences. Performed after the 1st trimester with the consent of a doctor.
Cupping
Helps with pain, inflammation, blood circulation and relaxation by using special cups on the skin to create suction.
Dry Needling
Needles penetrate trigger points to relax muscles, boost blood flow, and reduce inflammation.
Deep Tissue Massage
Improves circulation, reduces muscle tension and gets rid of knots by releasing trigger points.
Sports Massage
Warms up and stretches muscles to wake them up for ultimate performance. Can be used pre- or post-events.
Hot Stone Massage
A relaxation massage performed with smooth, flat and heated stones glided over the skin.
Taping
Tapes are applied to various parts of the body to relieve inflammation, bruises, joint pain, muscle pain, cramping and poor posture.
Why Choose Magda Clinic?
Certified Remedial massage Therapist
I am registered with the Association of Massage Therapists.
expert in remedial massage therapy
7+ years experience, 8000+ hours of massage, 3000+ patients
Professionalism
I have a wealth of clinical experience at a physiotherapy clinic.
Sympathetic
I build one-to-one relationships and help relieve you of pain.
Lovely Place
I have a nice, warm environment for the most amazing massage experience.
the best massage in Townsville?
My clients give Magda Clinic very positive reviews. They come back and recommend my clinic to family and friends. They say: it was the best massage of my life. 
Convenient Location near you
If you ask the question: massage near me, Magda Clinic is the answer. Thanks to a convenient location in the Townsville CBD with plenty of parking, I have clients many Townsville suburbs including: Bohle, Bohle Plains, Bushland Beach, Castle Hill, Condon, Cosgrove, Cranbrook, Currajong, Deeragun, Douglas, Garbutt, Gulliver, Heatley, Hermit Park, Hyde Park, Idalia, Kelso, Kirwan, Magnetic Island, Mount Louisa, Mount St John, Mount Stuart, Mundingburra, Murray, Mysterton, North Ward, Oonoonba, Pallarenda, Pimlico, Pinnacles, Railway Estate, Rasmussen, Rosslea, Rowes Bay, South Townsville, Stuart, Thuringowa Central, Town Common, Townsville City, Townsville West, Vincent, West End and Wulguru. Magda Clinic is definitely the massage place near you!
Very positive remedial massage reviews
I couldn't recommend Magda highly enough. She's not only an experienced, knowledgeable massage therapist but also a lovely, compassionate person. Wishing her the success she deserves for her new business venture. 🌟🌟🌟🌟🌟
Fantastic remedial massage, Magda always able to find and fix every sore spots on my body. Highly recommend if you need a firm massage or just a relaxation gentle treatment. She is great at both! 🌟🌟🌟🌟🌟
I have been seeing Magda for regular massages for over a year now. She is an excellent therapist - the massage is always fantastic, and I practically float out of the massage room. It is wonderful that Magda has now opened her own clinic, and I would highly recommend her to anyone looking for a fantastic massage therapist.🌟🌟🌟🌟🌟
Magda is a fantastic massage therapist, helping me with work-related stiffness! The clinic is beautiful, professional and comfortable. Would highly recommend!🌟🌟🌟🌟🌟
With training and getter older I suffer with hip pain and headaches. I really love a good massage !! I visited The Magda clinic and had the most amazing massage I have ever had! And the best of all NO PAIN!!! Thanks Magda ❤️🌟🌟🌟🌟🌟
Magda is an awesome massage therapist and it is great to see her in her own space.🌟🌟🌟🌟🌟
Friendly service and a great massage.🌟🌟🌟🌟🌟
Remarkable woman worthy of attention.🌟🌟🌟🌟🌟
Fantastic experience! highly recommend Magda🌟🌟🌟🌟🌟
Excellent massage. Magda took the time to understand why I was there and tailored the treatment accordingly. Best massage for my problematic neck that I've ever had. I will definitely be back!🌟🌟🌟🌟🌟
I had a pregnancy massage with Magda at 34 weeks and it was amazing! Thank you so much, I will definitely be back!🌟🌟🌟🌟🌟
Thank you, once again Magda for helping me de-stress with an amazing massage! No matter how tense I am, I walk out a new person. Pressure points, stretching…deep tissue….it's all there! I actually forget where I am. Highly recommend to anyone in the town looking for the best massage!🌟🌟🌟🌟🌟
Amazing massage and friendly, relaxing atmosphere. Magda has been treating me for years, whether it be remedial or relaxation it's always a 5 star experience. You won't be disappointed! 🌟🌟🌟🌟🌟
Magda does amazing remedial massages, she always fixes any problem that I have, and I come away from there feeling great, highly recommend 🌟🌟🌟🌟🌟
Magda was absolutely amazing! I had never had a massage before so was slightly nervous going in to it. Magda made me feel very comfortable and immediately I was relaxed. Would definitely go again 🙂 🌟🌟🌟🌟🌟
While training at the Strand CBD, I found that I was not cooling down properly and developed muscle soreness in both legs. I booked a session with Magda and explained my troubles and I initially had a Deep Tissue Massage. I was so impressed, I had 2 more after training sessions and my trainer stated that I was able to lift more weight and my leg muscle was feeling so much better. Magda was thorough and she explained what the issues were and how she was going to treat it. I cannot speak highly enough of the service she provides and the benefits I walked away with. Well done, Magda, I will highly recommend you to others and I will continue to see you. 🌟🌟🌟🌟🌟
The remedial with hot stones was great and released the tension in my neck and shoulders and lower back. It relieved the sciatica pain in my lower back and down my leg to my toe. I'll definitely be returning regularly. 🌟🌟🌟🌟🌟
Do yourselves a favour and book a massage with Magda. You will definitely not be disappointed. I have been going to her for a number of years now and will not go to anyone else. Her hands are absolutely magic. Should be named Magda's Magic Massages. Thank you Magda 🌟🌟🌟🌟🌟
I love Magda's massage! She uses variety of techniques that makes my body feeling great 🙂 🌟🌟🌟🌟🌟
Magda is the best massage therapist in Townsville!!! If you are thinking about who to go to I can highly recommend her!! I just had a great massage which was relaxing but also Magda was able to work through all my tense muscles to help me relax even more. 🌟🌟🌟🌟🌟
Magda is such a great therapist. She takes so much care to ensure your treatment targets all areas of concern.The environment is clean, relaxing and soothing. I leave so so satisfied and notice immediate benefits to my body. 🌟🌟🌟🌟🌟
Magda is a fantastic therapist. If you are after a remedial massage I would definitely recommend a visit! 🌟🌟🌟🌟🌟
I have seen Magda regularly over the last few years for remedial massage for pain relief on my legs and feet. She always manages to find the source and provide relief. I have recommended her to multiple family members and friends who now use Magda regularly as well.🌟🌟🌟🌟🌟
massage can help with:
insomnia, back pain, lower back pain, sciatica, sinuses, muscle pain, muscle cramps, body pain, feet pain, stiffness, tightness, soreness, poor blood and lymph circulation, pain during pregnancy, pain after sport events, preparation to run or other sport activity, headaches, neck pain and much more!
Leave
Behind Your Pains & Problems and Simply Relax!
Ready to feel lighter and move better with massage therapy sessions from a professional who is dedicated to helping you reach your goals?