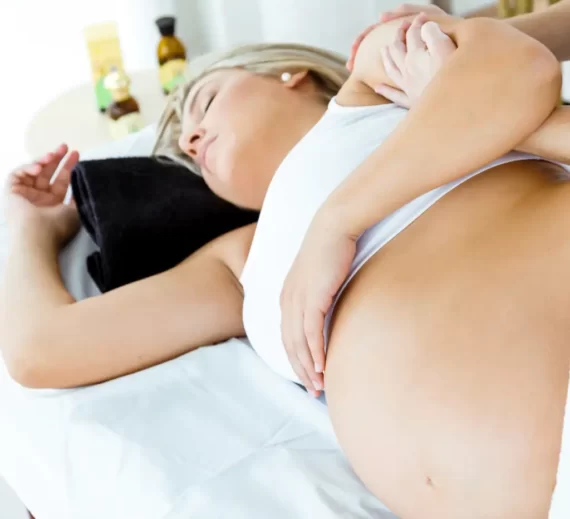 Pregnancy Massage is dedicated to women after the 1st trimester (12 weeks) and only if the pregnancy is safe. If you are not sure if you can have a massage, please consult with your doctor.
For Pregnancy Massage I use a pregnancy pillow. The early pregnancy or late pregnancy pillow allows you to safely and comfortably lie in a prone position without any harm to the baby.
For future mums, who are not comfortable lying on the belly, I can perform side lying massage.
The Pregnancy Massage can be remedial or purely relaxing.
Massage can help with many issues associated with pregnancy like sciatica pain, poor circulation and swollen legs, general fatigue, insomnia, headaches, mood swings, general muscular pain, lower back and hip pain and difficulty in breathing because of tight muscles around the lungs and thoracic area.
All my pregnant patients love to have a massage, especially when they can lie on their belly again.