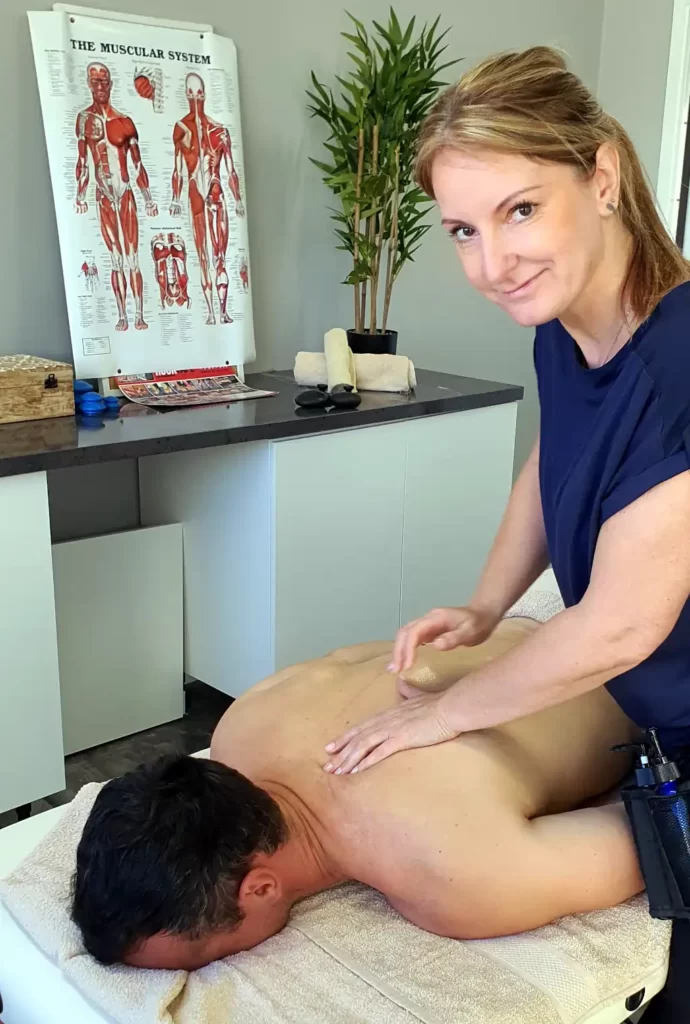 How did I become a remedial massage therapist and beauty therapist?   
In 2014, I decided to come to Australia from Poland. One day at work I injured my back and couldn't work anymore. My friend suggested that I needed a remedial massage. After two massage sessions I was able to return to my duties.
I was amazed by how massage could help me fully recover in such a short time. I realized that this is something I would like to do: to help people get rid of the pain and stay in good condition.
I attended an introductory massage course, and I knew that it was my future career. Soon after that, I enrolled in Diploma of Remedial Massage and Diploma of Beauty Therapy courses.
After graduating, I worked for more than 3 years in a spa as a remedial massage therapist and beauty therapist.   
For the next 3 years I worked in the best physio clinic in Townsville. Working in a clinical environment with highly skilled professionals gave me an opportunity to treat more complicated conditions—e.g. working with patients after strokes, injury and disability. I treated hundreds of young, middle aged and elderly patients. I also had sessions with kids. I helped patients with general muscle fatigue, sciatica, TMJ, headaches/migraines, insomnia and muscle injuries. I spent many hours with a physiotherapist during my professional development.
Present day
After more than 7 years in the massage and beauty industry, I'm still excited about every day at work. I love meeting new patients and seeing my current patients coming back and bringing their family members and friends.
Magda Clinic
I opened Magda Clinic because I wanted to establish my own remedial massage and beauty therapy clinic where my patients can be taken care of to the best of my abilities and knowledge in a wonderful and quiet space.
Every patient is different, and every condition is different. I love that diversity, and I continue my professional development to help my patients feel better.